ROOMS & RATES
Very quiet Bed & Breakfast in a listed 16th century French chateau set in a 40 acre park : river, lake, forest, rose garden.
•
Double bedrooms with "queen-size" beds, en-suite bathrooms.
A suite composed of a large bedroom for 2 to 4, en-suite bathroom, sitting-room with TV. Central heating in all the bedrooms.
Separate entrance. A generous Continental breakfast included. Sorry, bank cards not accepted.
•
Well-behaved dogs welcome (small extra charge). Fluent English spoken. Free WIFI.
•
Suite can be let for 3 to 6 nights.
130€ for 2 p. • 160 € for 3 p. • 180 € for 4 p.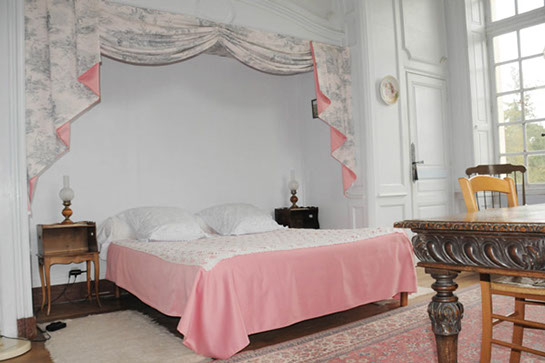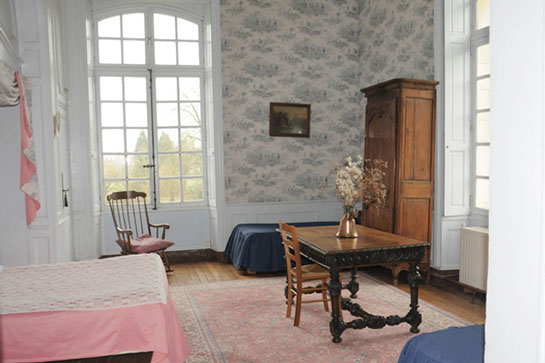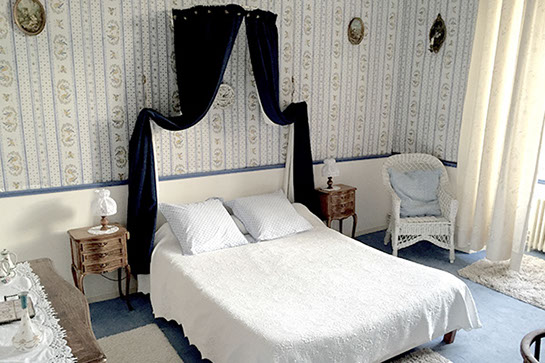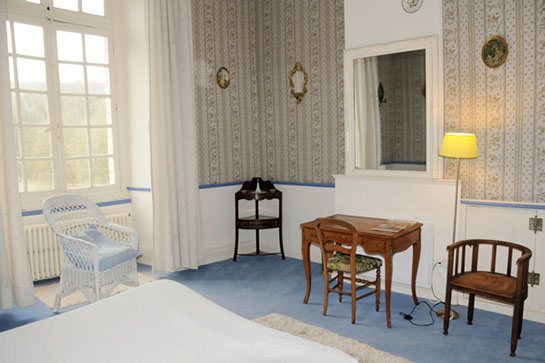 110 € for 2 p. • 145 € for 3 p.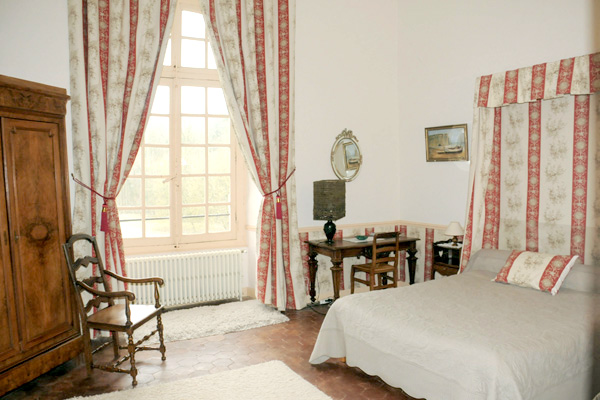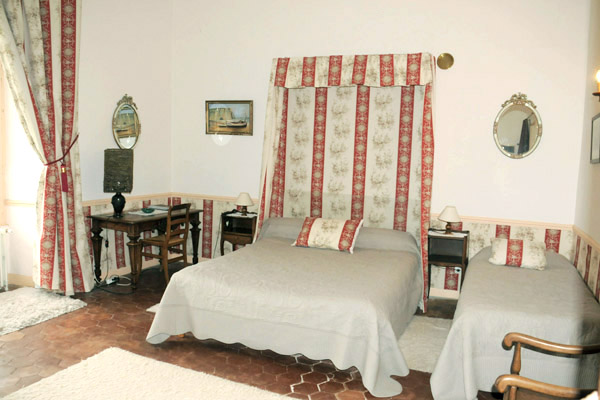 DOMAIN
Enjoy your stay in a 40-acre park, with woods, meadows, lake and river,
where you may see roebuck, wild ducks and herons.
A grade II listed building, the chateau belonged to the Montmorency family. In the library overlooking the lake you can study its history
and that of its best-known inmate, Françoise de Montmorency-Fosseux, "la Belle Fosseuse", who had a heady love-affair
with the young Henri IV, future king of France
Outdoor activities nearby: rambling, tennis, swimming, golf, horse-riding.
Places of interest in surrounding area :
Versailles
Chantilly
Beauvais
Monet's garden at Giverny
Auvers-sur-Oise : Impressionist museum and Van Gogh graves
Senlis
Abbaye de Royaumont
Medieval villages of Gerberoy, Reilly and Silly-Tillyard
Vexin Regional Nature Parc
Asterix theme parc and Eurodisney

Mr and Mrs MARRO
Château de Fosseuse
104, rue du Vert-Galant
60540 Fosseuse - France

(33) 3 44 08 47 66 / (33) 6 61 87 57 72

Near Paris, Chantilly, Giverny, Auvers sur Oise, Asterix theme parc and Eurodisney, Beauvais and Versailles.
Paris : 34 km from Beauvais International Airport
Paris : 40 km by train or the RN1 Paris-Beauvais,
Channel Tunnel terminal and Calais by A16 motorway : 2h30
45 km from Roissy-Charles de Gaulle International Airport.
Access : A 16 junction 13, follow Esches then Fosseuse, gates on right at traffic-lights in Fosseuse (4 km).
From Paris. RN 1, exit Bornel, 2km, then Fosseuse, 2 km, gates on left at traffic-lights in Fosseuse.